VBA Named Range
---
Naming ranges is a common practice for Excel users, and can be a convenient way to reference a set of cells.
Named ranges have some advantages:
They can be used recurrently in VBA formulas and codes
They allow to quickly navigate to the cells through the dropdown menu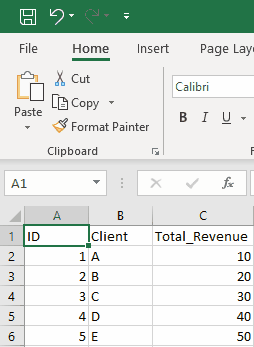 You don't lose the reference with the defined range even after adding rows and columns
Manually naming a range
Go to the Formulas tab
Click on Define Name
Enter a name for the range in the field Name:
Select the range of cells in the field Refers to:
Click OK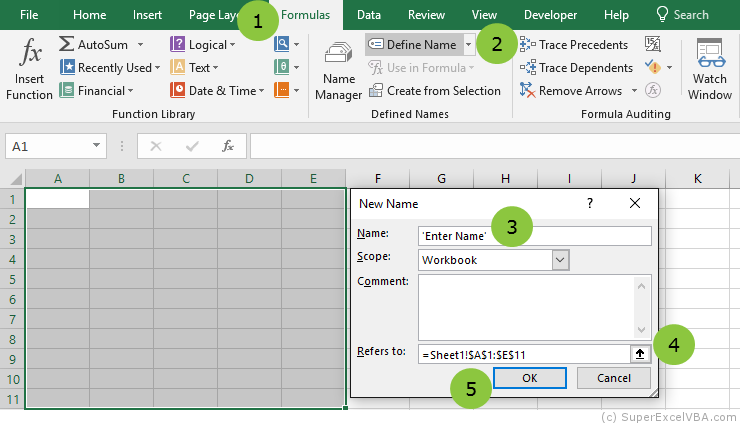 Naming a range with VBA
    Names.Add Name:="Sales", RefersTo:=Range("B3:E9")
    Names.Add Name:="Expenses", RefersTo:=Worksheets(1).Range("A2:F15")

In the above example, two named ranges were created:
"Sales" referring to the range from "B3" to "E9"
"Expenses" referring to the range from "A2" to "F15" for the worksheet of index 1
To access or modify the contents of a named range simply reference it in text format within Range:
    Range("Expenses").Value=0

In spite of the common use of named ranges, we recommend whenever possible the usage of Set for Range, for the speed and the simplification of the code.
---
---
Consolidating Your Learning
Suggested Exercise
---
---
Thank you for contributing. A message was sent reporting your comment.